Trip Report:
Volunteer Leader: Mark Hougardy | Group: Eugene-based Hiking Club | Dates: September 10-11, 2016 |Participants: 10 | Hiking 8 miles | Type: Day Hike & Tent Camping
Visiting Big Bear Camp is like inhaling a fresh breath of forest air: it's invigorating.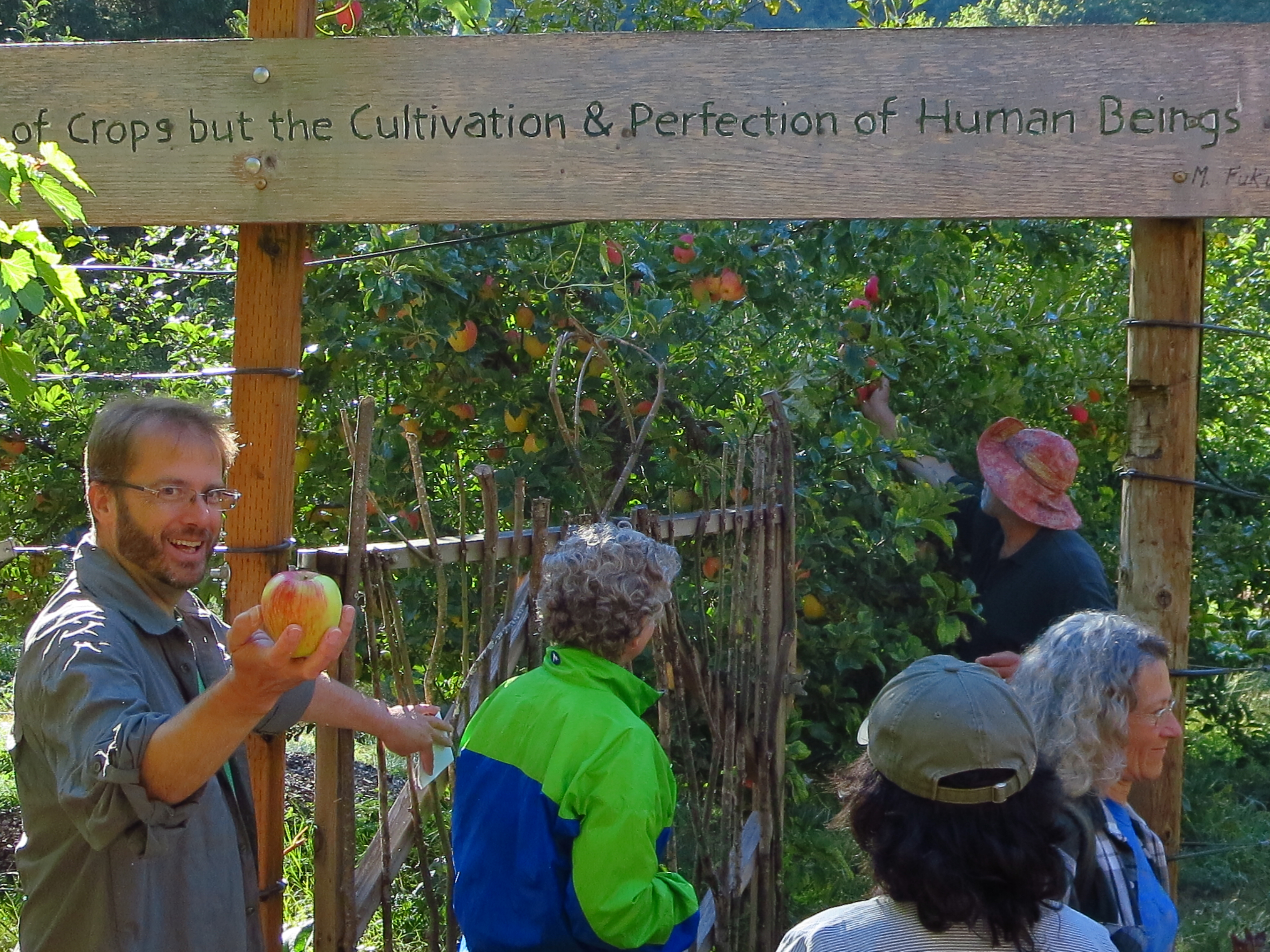 That's me with the apple. The lodge's owners Hal and Tonia quickly welcomed us as we arrived at their retreat/garden/camp in the woods. Hal offered us delicious Honey Crisp apples directly off the tree to enjoy on our hike. [Photo by Darko]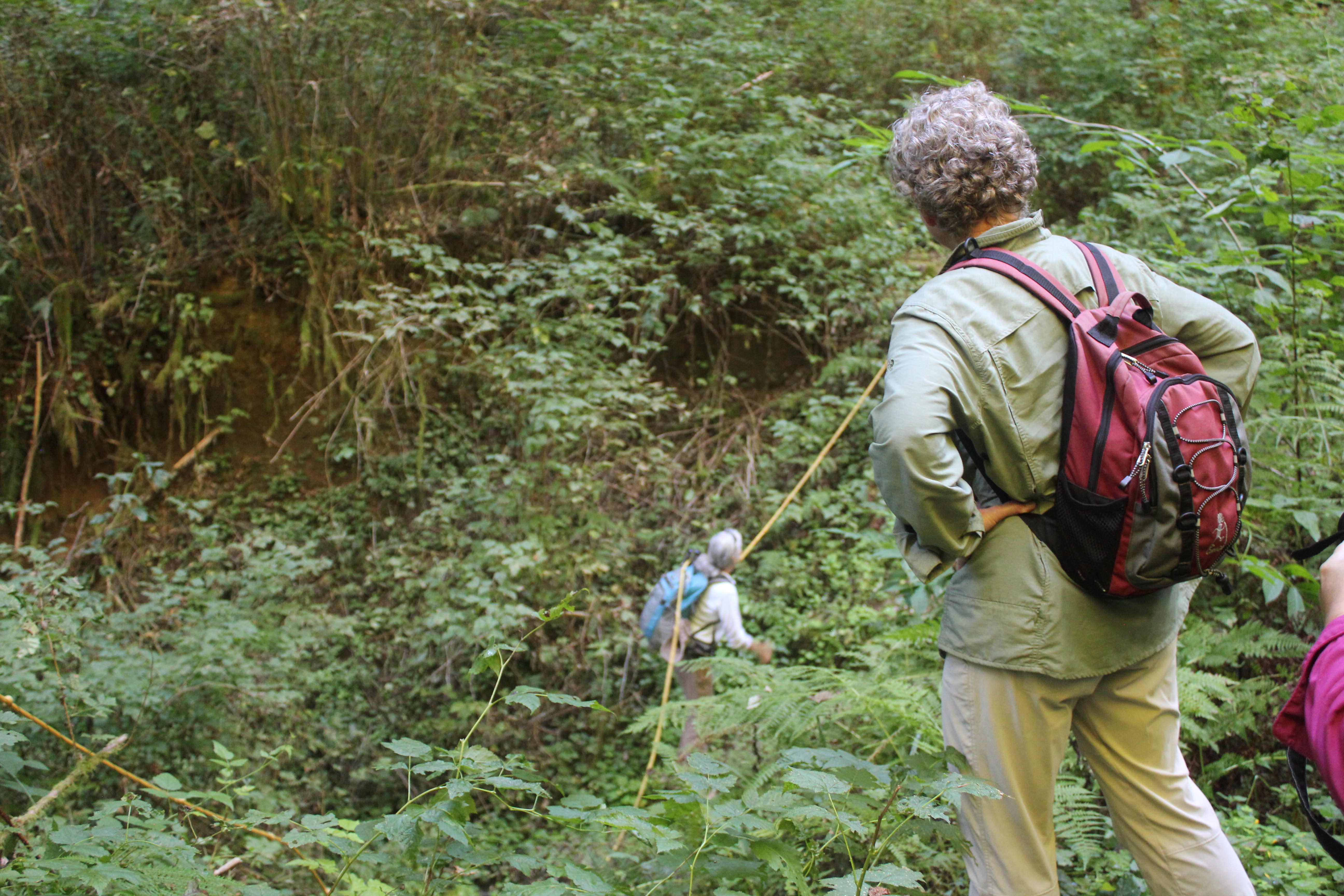 Our 8-mile hike started up a reclaimed forest road, past cedar trees used by mountain lions for scratching, across the deep ravine where a rope was needed (shown), and finally to a deceptively steep forest road.
After a good heart-pounding climb, we arrived at the "Secret Spot," the highest location within the Coast Range in Lane County. We had climbed roughly 1,600 feet from where we started but the view made up for it. Looking east we could see 130+ miles in the distance: in the north, Mt Hood, followed by Mt, Jefferson, Three-Fingered Jack, North, Middle and South Sister, Mt. Bachelor, and finally 125 miles further south, Diamond Peak.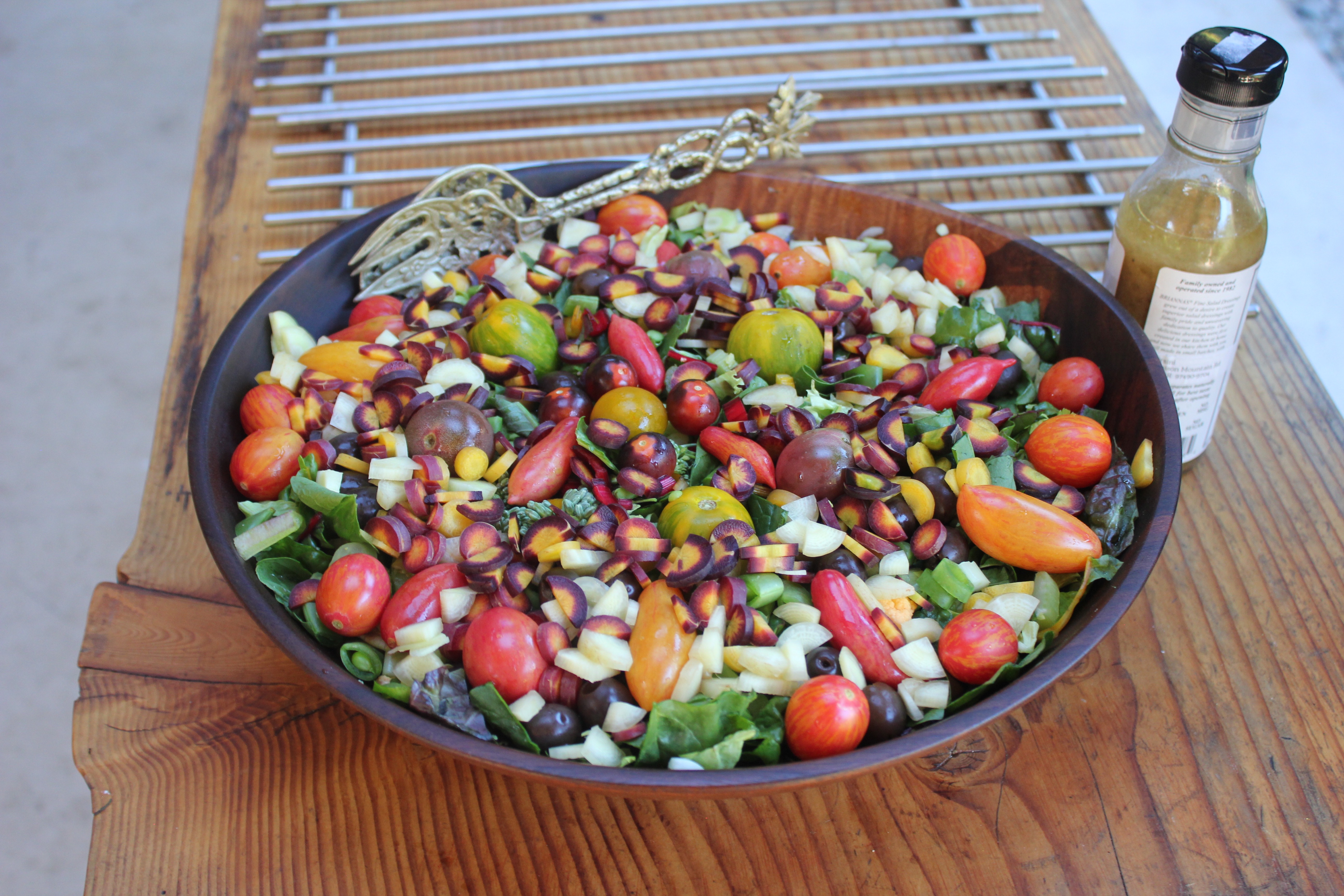 We rested, enjoyed some lunch, and then traversed back down the forest road to several turnoffs, and a forest trail that deposited us back at Big Bear. That evening we shared a potluck with neighbors; everyone's gardens were abundant and we and enjoyed the bounty of harvest-time meals. Later that evening we enjoyed guitar folk music by the fire and enjoyed freshly picked grapes (shown below). In the morning we hung out, explored the local creek, enjoyed the garden, and planned a route for a 42-mile, 4-day backpacking trip to the coast for next spring.