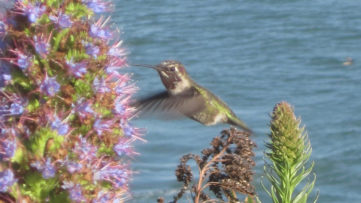 Wicked San Francisco Wander: Fear, Sex, & Gold
San Francisco is often viewed as a place where a person can make a fortune, where an individual can craft their future, and where it's OK to be weird.
But, beneath the sidewalks, in unimpressive alleys, and among lonely buildings is a hidden San Francisco, a city born within a moment with the discovery of gold in 1848. The city's parents were not elites or idealist, but gritty prospectors, sailors, railroad workers, gamblers, ladies of the night, grifters, poets, and hustlers. It was a city forged in fear, sex, and gold.
Our interpretive walking trip explores how the city changed in three important ways. We'll see how fear directed at those considered "unfit" by society (poor, minorities, and women) reveals they are the true backbone of the city, how the censorship of sex led to modern freedoms, and how gold fever changed forms never really disappeared from this place.
Our walk will be covering much of the Barbary Coast Trail, an urban meandering trail where the morality of the Gold Rush was funneled through and onto the landscape.
Optional visits to Alcatraz Island and the Marina District are possible; there many opportunities for additional sightseeing, dining, and enjoying the city.
Level of Activity:
This is a walking tour and includes steep sidewalks, numerous stairs, and traffic crosswalks. Plan for 5 miles of walking.
Details:
This trip has some frank discussions about the morality of the Gold Rush; it is recommended for audiences 18 and older.