January in Oregon is historically cold and wet, but this year we experienced an unusually warm spell with lots of sunny skies. The coast offered the warmest weather so we packed up the car and headed out for an 8.5-mile hike along the beach, the hike was from Yachats (pronounced YAH-hahts) to Waldport. Here are some photos-
The day before our hike we enjoyed a night's stay in one of the coastal yurts at an Oregon State Park.

Playing on the beach that evening at sunset.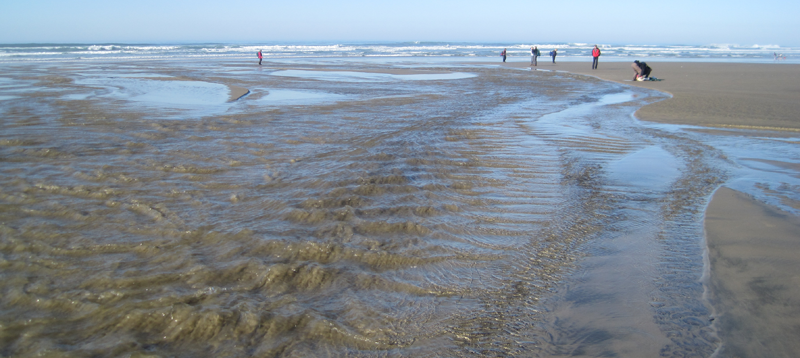 The next day we began hiking from Yachats up the beach to Waldport. We crossed a number of streams that flowed across the sand and into the ocean. These little streams are wonderful for observing the dynamic power of water as it flows over and through the sand.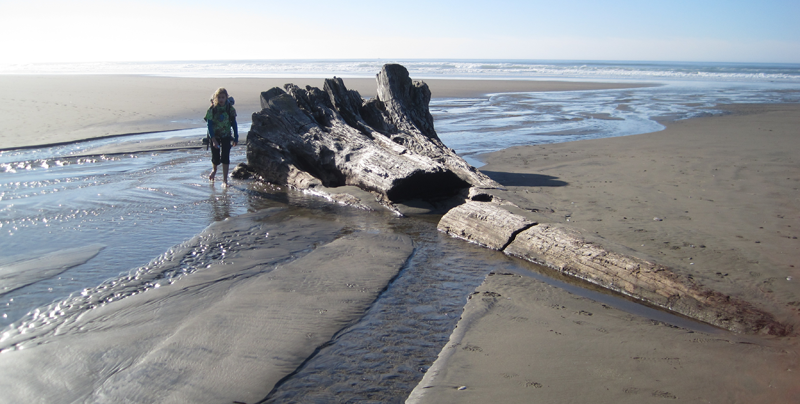 The beach was littered with driftwood, including this huge tree that had washed up.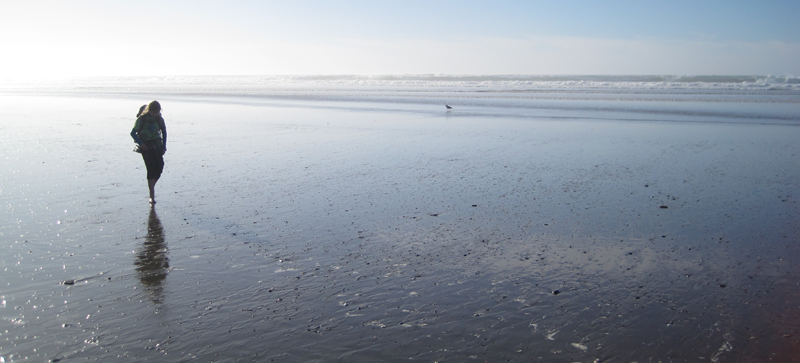 Enjoying a fabulous walk on the beach.