Trip Report:
Volunteer Leader: Mark Hougardy | Group: Eugene-based Hiking Club (met ONDA on site) | Dates: May 22, 2017 | Participants: 6 | Type: Weekend Camping & Restoration Work
The Whychus-Deschutes proposed Wilderness is a rugged and beautiful landscape in central Oregon. Driving here requires a vehicle with high clearance and some sturdy hiking shoes for the remaining distance. It is a place of weathered cliffs, cold streams, and rocky canyons. If you have observant eyes you might even see bald eagles flying overhead. A prominent landmark is Alder Springs. The mainspring appears to spontaneously gush from the dry ground at an impressive 60 gallons per second. These cool waters flow a short distance into the picturesque Whychus Creek and a few miles further it joins the turbulent water of the Middle Deschutes River. These unique waterways provide spawning habitat for salmon, steelhead, and are central to all life in the area. This wilderness is prominent in fueling the region's robust outdoor recreation opportunities, tourism industry, and a high quality of life. The Whychus-Deschutes landscape is an asset, yet it lacks permanent protection.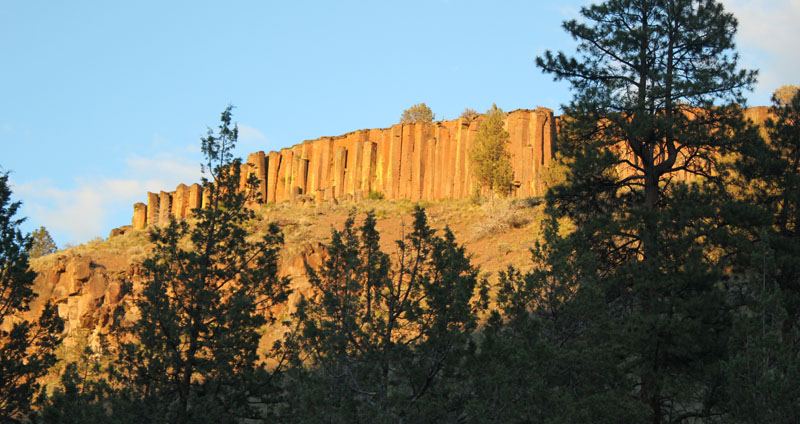 I wanted to find out more about protecting this land so I led a group of fellow hikers for an explore. We joined several other volunteers for an extended weekend of restoration work with the Oregon Natural Desert Association (ONDA). During the summer months, this sensitive area can be hammered by an influx of visitors who are seeking their own interpretation of this place. We were there to learn about the natural history, rebuild trails, fix up campsites, and remove some invasive plants that were taking resources from native species.
First, a shout out to ONDA. Learn more about ONDA's great work and how you can help at onda.org
Here are some photos of our restoration weekend: